Chris has been the absolute best guitar/music production instructor I have ever experienced! I have been through countless teachers, not receiving the knowledge I had been searching for. Chris is super cool and is always looking out for the student's best interest as a musician.

He goes above and beyond to make sure you always understand each piece of information during the lesson. Within the first few lessons, I had learned more in a few weeks with Chris, then in the past year on my own. Today because of Chris, I own and operate a full recording studio out of my home. Ever though he's moved to Atlanta, Chris continues to help me with any need I might have over the phone. He is very dedicated to his music, and his students. Thanks Chris.

Justin M.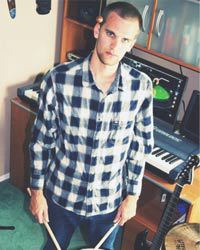 I have taken lessons from Chris for over 2 years. He is an excellent guitar player and accomplished bassist, keyboard player and drummer. He has extensive knowledge of the latest software programs in the music production industry. Not only has he taught me a great deal about guitar playing, but also about music theory, arranging, and producing music in my home.

I believe his greatest gift though is to teach music at any level, whether they're beginner or advanced, he communicates to everybody without talking down to them. For those of us who have been around the block a time or two, we know this is an incredible asset to be able to pass on to his students. I would heartily recommend him to anyone serious about music and look forward to working with my patient teacher in the future.

Jerry W.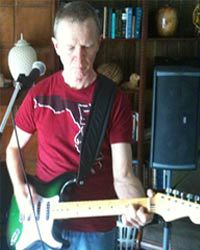 I am more than pleased to write about Chris, who was not only a teacher, but also a role model and a friend to me. As a program director and teacher of mine, I felt that he took his job far more seriously than anybody else in the school and that really paid off when he taught students. He would make things understandable for us and would get on a personal level with you so that it almost felt like you had a personal tutor.

Apart from that he ensured his students were on a good track by putting himself at our disposal whenever we had any questions or needed any advice relating to the subject of audio engineering even after we graduated. I think the sort of dedication he put into his job is something that's hard to find and it has a lot to do with his character and his ability to give nothing but his best at what he does. For that, I believe he will continue to impact others like he has impacted me.

Abraham Q.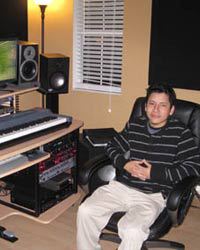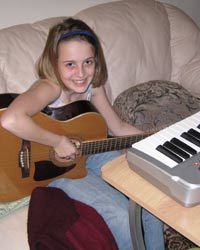 Mr. Chris has taught me EVERYTHING that I know. He's taught me how to
play guitar, use a MIDI controller, and how to write and record my own
songs onto my computer. Mr. Chris is a really, really nice teacher and
he teaches you lessons that are a lot of fun. My new teacher is so
boring and I would do anything to have Mr. Chris back.
I had been playing guitar for a few years and had even taken lessons with a few other teachers before I met Chris. After a few years of not having private lessons, I began to feel the need to continue to improve my skills. I wanted to take lessons from the best hot shot shred guitarist in town that could teach me in the style of such guitar players as Steve Vai, Paul Gilbert, John Petrucci, etc. Not only did I find this in Chris but I also found someone who is passionate about teaching guitar. Unlike my other teachers, Chris taught me by example and always put much emphasis on application. His teachings were so inspirational to me that after each lesson I would rush home to practice and apply the concepts that Chris had just taught me.
After a couple years of taking lessons with Chris, I felt so confident about my playing skills that I decided to attend the prestigious Berklee College of Music in Boston, MA. With Chris's help, I went through the application process and I got accepted. After Berklee I became a guitar teacher myself and began teaching lessons in my hometown of Fort Lauderdale, FL.
Out of the many teachers that I took lessons from both private and in college, Chris is the most unique, inspirational and overall best guitar teacher I ever had. Thanks to Chris, I now have a career in music education and I teach my students many of the principals that Chris taught me. I will always owe Chris a debt of gratitude for helping me take a hobby and turn it into a business that I now make a living out of. Thank You Chris! Your grateful student & friend,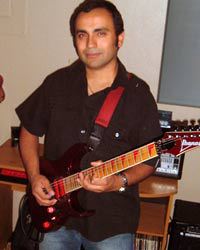 I started taking music lessons from Chris when I was a freshman in high school. The first instrument Chris taught me how to play was the guitar. I learned the basics and how to play my favorite songs. When I was in college I met up with Chris again and started learning about Cubase and the keyboard, He taught me how to compose, sequence, and mix music. He not only taught me how to play the piano, but how to understand it as well. Chris is not only a great music teacher but a friend who I can always count on for support.

If I had a question regarding my software or had a technical issue, Chris was always there to help me. Chris is a great music teacher and I would highly recommend Chris to anyone for music lessons whether you want to be and armature or professional musician/producer. I guarantee you will be satisfied with the amount of knowledge you will acquire from him from the first lesson. I have learned a lot from Chris about music and engineering which has helped me tremendously in my career and my goal of becoming a sound engineer and producer.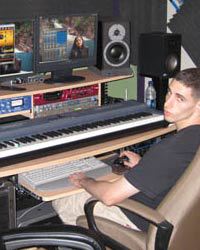 I began taking lessons with Chris in December of 2001 at 14 years of age. I had a very remedial and exclusively mechanical set of skills on the guitar and I had no knowledge of how music came together. From the beginning Chris's teaching style was engaging and directive; paying attention to the needs of each individual student and providing them with the necessary framework of music theory.

After a few months I was a highly advance player. In a year and a half of lessons with Chris I was given the skills to begin teaching my own lessons when I moved to North Carolina. I am now a career musician and guitar instructor, playing in a jazz duo and an alternative country band with 7 years of teaching experience. I still consider Chris a great friend.